Craft Fair - November - Teddington, UK
This year I took part in the popular annual craft fair held at Teddington Baptist Church on Saturday 18th November featuring over 20 stalls where shoppers enjoyed a range of professional designer/makers including jewellery, textiles, Christmas decorations, art, stationery, ceramics, handicrafts and handmade chocolates. Food and drink will be available in the café throughout the day, and a charity cake stall will be on hand to provide sweet treats.
The Last Show - November - Commercial Square, High Wycombe UK
This was 'The Last Show' before the artists and makers leave Commercial Square, and the studios and work-shops close forever at the Leigh Street site. It was a chance to see those hidden gems that nobody – perhaps including the maker – has seen for years. There was refreshments available across all of the studios as well as exciting information about the next chapter! I created a new range of Christmas decorations for sale as well as the old favourites.
Off The Wall - November to December - Bucks County Museum, Aylesbury UK
This was the return of the popular and vibrant selling show which exhibits, contemporary paintings, prints, ceramics, sculpture, jewellery, photographs and glass. A range of art was on offer from 30 artists to suit all pockets. 'Syncytium II' was exhibited as part of this years 'Off the Wall'.
Christmas at Claydon Gallery and Estate - October to December- Buckinghamshire UK
A mixed exhibition of limited edition and giclee prints, ceramics, sculptures, glassware, turned wood, silver jewellery, photography and a collection of individual greetings cards.
Synergy II - October - London Glassblowing, UK
'London Glassblowing's 2015 exhibition 'Synergy' yielded an incredibly diverse set of collaborations between artists, materials and techniques. Now, two years later, the results of the show continue to resonate and confirm what ideas develop when artists push the boundaries of their usual practice.
This October, London Glassblowing is pleased to present 'Synergy II' a follow-up exhibition of past collaborations two years on, as well as new developments from a range of different makers.'
(Taken from London Glassblowings website)
Summer Exhibition- July to August - Claydon Gallery, Buckinghamshire UK
A mixed exhibition of paintings, ceramics, sculptures, limited edition prints and other art forms celebrating all things summery. Source: http://www.claydongallery.co.uk
Bucks Open Studios - June - Commercial Square Studios, High Wycombe UK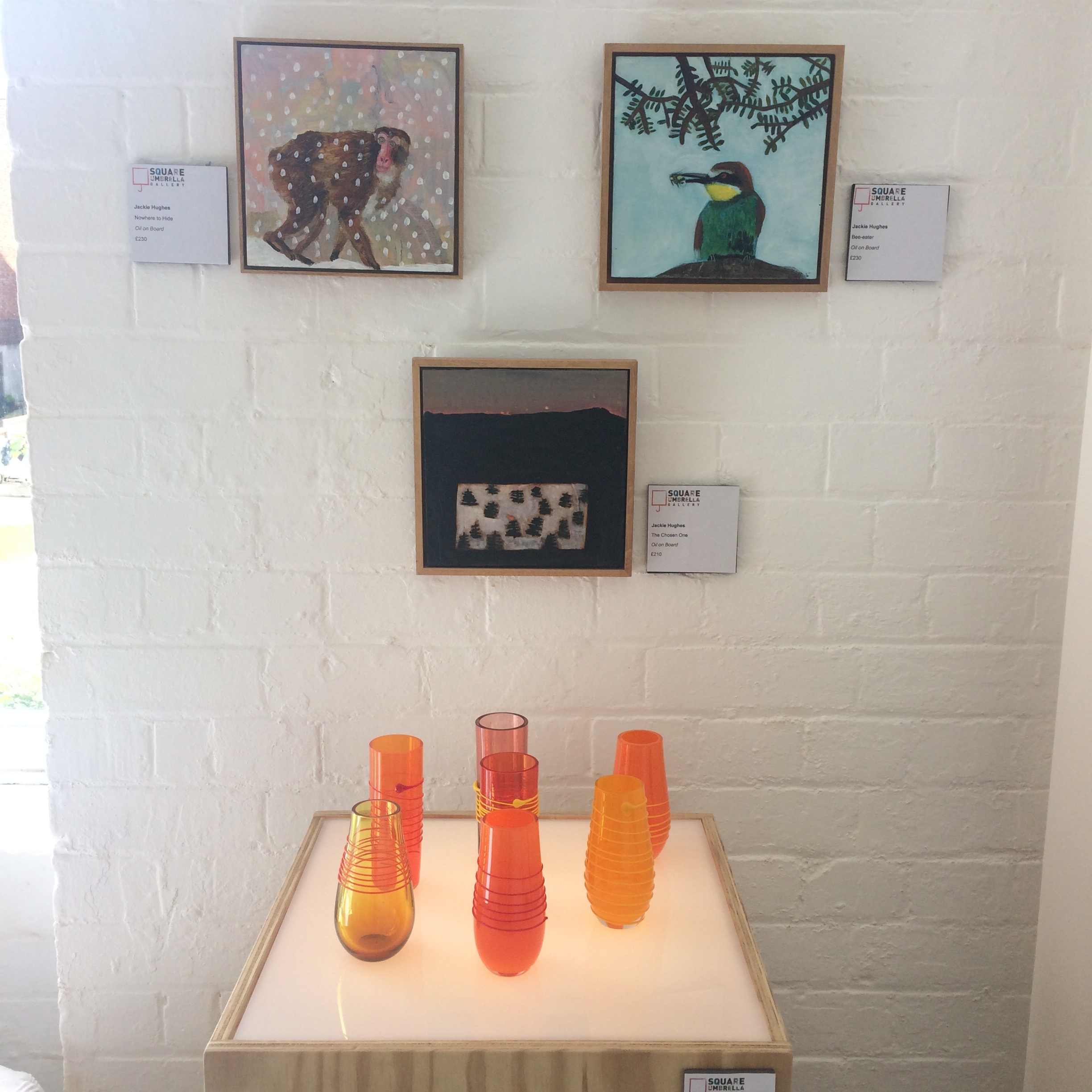 Bucks Open Studios is an annual event held in June every year where artists and makers all over the county open their studios or hold exhibitions and events showcasing and demonstrating their work. It is a wonderful opportunity to experience first-hand the creativity going on around Buckinghamshire. Bucks Open Studios is run by the Visual Images Group, an alliance of over 600 artists and makers living and working in the county.

https://www.bucksopenstudios.org.uk/open-studios
Rising Stars - April - New Ashgate Gallery, Farnham UK
Rising Stars is a platform to view and collect some of the most exciting new craft by emerging makers from crafts and applied arts programmes across the UK. This curated exhibition is accompanied by professional development and a cash prize. In the past, many of the selected exhibitors have gone on to a high profile career and elite programmes such as Hothouse supported by the Crafts Council. Therefore, the exhibition is a great collector opportunity to learn more about the stars of the future.

The makers in this year's shortlist are Evgeniia Balashova, Holly Suzanna Clifford, Matt Davis, Amanda Denison, Joanna Hayward, Alice Heaton, Emily Higham, Isabel Howe, Emma Johnson, Monette Larsen, Danny Lee Design, Karen Lester, Catherine Phillips, Rhian Malin, Julie Massie, Laura Marriott, Tina MacLeod, Lauren Nauman, Loucinda Nims, Suzanne Seed, Troo Studio and Rosie Wesley.

The shortlist was selected from more than 60 applications. The selectors were Rebecca Skeels, Post Graduate Subject & Senior Tutor for University of Creative Arts Farnham; Gemma Curtis, Craft Programme Co-ordinator, Farnham Maltings and Dr Outi Remes, Gallery Director, New Ashgate Gallery.

The programme is supported by the Billmeir Charitable Trust. It is organised in partnership with the University for the Creative Arts.
(Sourced from the New Ashgate Gallery website)